Some possible incredients for the mapping toolkits…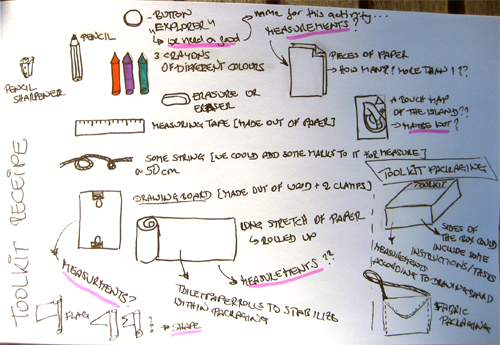 Some questions:
- Will every toolkit be the same?
- How should the toolkit packaging look like?
- How should the measurements for maps be? This is also important for us right now since we are starting to create maps to bring to the island…
- How do we call ourselves as map creators and archivers? How do we call visitors who take our toolkits and start to map? We could add this name to the button that is part of the toolkit.
- Button designs?
- What else to put in the toolkit?